ALBUM: TIME ZONES
BAND: DEAR STELLA

YEAR: 11/13/2020

reviewed by NADJA DEE
WENN SIE DIE deutsche VERSION GEHEN WOLLEN
Artwork/Design: Stefanie Drexler
Photography: Simone Attisani
KEY to this album
(Hint: The closer to center white, the more Power Pop)
This is Power Pop if American Idol did Power Pop. A mix of Disney soundtrack, Torch Singing, Prog Rock Power Pop ala Jellyfish/The Lickerish Quartet, and pop
[Tip: This review looks best on a desktop computer]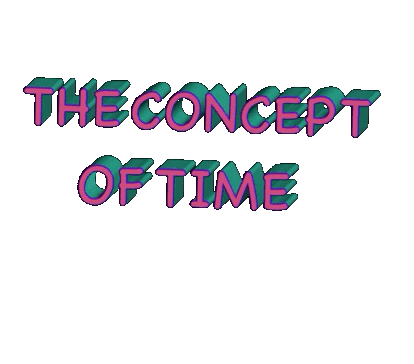 DEAR STELLA
TIME ZONES
Released 11/13/2020
Time Capsule Records
Musicians: Stefanie Drexler (Vocals, Backing Vocals, Electric Guitar, Acoustic Guitar, Piano,
Pans, Pots, Bicycle Bell) All Tracks unless noted
James "Bleu" McAuley III (Piano, Bass, Guitars, Wurlitzer, Backing Vocals) Track #1
Jesse McGinty (Drums, Percussion, Tuba, Flutes, Flügelhorn, Clarinet, Euphonium, French Horn, Recorders, Glockenspiel, Marimba) Track #1
Matt Appleton (All Instruments, Tea Kelle, Pans) Track #2
Eric Barao (Keys, Bass Guitar, Electric Guitar, Backing Vocals, Bicycle Wheel)Track #3
Mike Sartini (Drums, Percussion) Track #3
Kai Danzberg (All instruments) Track #5
Scott Bennett (Guitar) Track #5
Johann Danzberg (Bass) Track #5
​
Track #1 Time Machine (Written by William James "Bleu" McAuley III, Jesse McGinty, Stefanie Drexler). Produced, Recorded, Engineered and Mixed by Bleu.
​
Track #2 As A Child (Written by Stefanie Drexler, Matt Appleton). Produced, Recorded, Engineered and Mixed by Matt Appleton.
​
Track #3 The Last Kiss (Written by Stefanie Drexler, Eric Barao). Produced, Recorded and Engineered by Stefanie Drexler and Eric Barao.
​
Track #4 Take Care Out There (Written by Stefanie Drexler, Steve Balsamo). Produced, Recorded, Recorded, Engineered and Mixed by Stefanie Drexler.
​
Track #5 What's The Meaning Of Love? (Written by Stefanie Drexler) Produced, Recorded, and Engineered by Kai Danzberg and Stefanie Drexler. Mixed by Kai Danzberg.
Track #6 Brighton Beach (Written by Stefanie Drexler) Produced, Recorded, Engineered and Mixed by Stefanie Drexler.

All Tracks Mastered by Jim DeMain at Yes Master Studios (Nashville, TN)
TIME is a concept that it not lost on Stefanie Drexler.
In fact, she seems to revel in it. The album starts off with the song TIME Machine, her record label is called TIME Capsule and her debut album is literally called TIME Zones. And it's not just the word TIME that appears in her album. Nope. The album starts off talking about wishing we could go back in time, but it's too late. (Time Machine) There's a song about her childhood, starting at age 5 (As A Child), and a song about the last kiss of the night (The Last Kiss), all themes dealing with passing time, fleeting time.
​
It's ironic that an album so obsessed with time only runs a short 6 songs. But, maybe that's the point?
​
This may be Stefanie Drexler's (Who goes under the moniker "Dear Stella") debut album, but she's no stranger to the Power Pop music scene. She first started popping up on the Hop On Power Pop radar (Sorry, that's a lot of "pop's," just glad I'm not recording this as I'd wear out my pop filter) in 2019, when she collaborated with Kai Danzberg on 2019's Euphoria release singing vocals on A Fool To Me. Dear Stella also appears on The Day Before Christmas, a song by Kai Danzberg and Scott McPherson (Liar's Club, Tiny Volcano, McPherson/Grant).
​
Much like Lisa Mychols, Stefanie Drexler is building a nice reputation as a fantastic guest vocalist and I wouldn't be surprised to find her on a lot more albums in the future, kind of like The Ron Hicklin Singers, the vocal equivalent to the famous "Wrecking Crew" band who seem to appear on every great release from 1960 to 1980.
​
The Ron Hicklin Singers (1960 to 1980)
It's even more impressive when you realize this young prodigy is doing all of this based out of Austria.
​
​
​
​
​
​
​
​
​
A country that gave the world Franz Schubert, Strauss, and Wolfgang Amadeus Mozart. Since we're talking about Wolfgang Mozart, let's not forget Falco!
​
​
​
​
​
​
​
​
​
And if you don't want to be rocked by Mozart, at least don't turn around, I heard the Kommissar's in town. Uh oh!
Falco's Rock Me Amadeus (1985)
Austria may have given us Falco and Arnold Schwarzenegger, but they also gave us Gustav Klimt and now, Stefanie Drexler.
​
Enough with the Vienna sausage fest,
give us more Dear Stella!
When an artist works with folks like Eric Barao, Kai Danzberg, and Bleu, a Power Pop site like Hop On Power Pop needs to take notice. But that doesn't mean Dear Stella is Power Pop, not in the purest sense of the world.
​
There are some very strong Power Pop moments, during many of the songs, but it's more of a blend, Power Pop/Disney, Power Pop/Lounge, Power Pop/Top 40, or Power Pop...um, POP!
​
It's like the movie Star Trek: The Motion Picture, where we hear about this entity named "V'Ger," which turns out to be VOYAGER, but the OYA letters have been covered up.
​
It's Power Pop if Power Pop was an old neon sign that reads, POWER POP, but the letters in POWER aren't working so all it says is power POP. The power is still there but it's been dimmed.
Star Trek: The Motion Picture (1979)
That's not to say it isn't good, in fact, it's great. The songs are good, the singing, the musicianship, the recording, and mixing are top notch and it's very well produced. Maybe it's too well produced for Power Pop, there's not much sign of grit, this album has been highly polished.
​
It's definitely got a Power Pop soul, but how could you not have that influence when you've enlisted people like Eric Barao, Kai Danzberg, and Bleu? Those guys drip Power Poperpetration from every pore, it would be very difficult to not feel the genre with them behind the wheels, and that's a good thing.
I've written a lot about the "next phase of Power Pop." There are bands today making music that feel deeply rooted in Power Pop (The Lemon Twigs, IDKHOW and Aaron Lee Tasjan to name a few). That's the way that music changes over time, pulling influences from previous decades and calling Dear Stella "Power Pop" makes me think of this as a new definition of Power Pop. As Eric Barao likes to remind me, "No musician likes to be labelled."
​
So, maybe it is Power Pop, maybe it's not. Whatever it is, it's good. There's moments that reminded me of the prog rock experimental fusion from bands like Jellyfish, Klaatu and The Lickerish Quartet (Time Machine). Then there are songs that reminded me the Torch Song, Lounge Singers and pop stars from movies like The Fabulous Baker Boys or the Josie And The Pussycats Movie. Still there's pure Disney moments, songs that feel like they were left off the Frozen 2 Soundtrack.
​
But it is one of the most impressive releases of 2020 and definitely worth checking out.
The album opens with an opus, Time Machine, about a lost love regret, and although it's actually the shortest song on the album at 3:23, it feels like the longest. That's not to say it drags on, NO, quite the opposite as it's an early oeuvre.
​
Track #1 Time Machine
​
​
​
​
If you're familiar with the work of William James "Bleu" McAuley III, you'll quickly recognize his work on Time Machine. The opening track to Dear Stella's debut album is aptly named because with all the swirling and familiar (yet un-placeable) sounds that appear like a traveling sideshow, you'll feel like you've traveled in time. It's a brilliant track and one of the most Power Pop songs on the debut.
​
It reminded me of a mix between the other-worldly songs by Klaatu (Think Perpetual Motion Machine or The Hope Album), the minstrel flavored Prog-Power Pop works from Jellyfish (Bye, Bye, Bye, or The Man That I Used To Be), or The Lickerish Quartet.
​
The comparison to The Lickerish Quartet isn't far-fetched since, a Lickerish Quartet musician, Jesse McGinty, plays multiple instruments on the song.
​
​
Some of the instruments that Jesse McGinty played on Time Machine
Track #2 As A Child takes Stefanie back to when she was five, just a little girl, and her dreams were big and impossible never made it to the plate. It's a happy song, full of innocence but the lyrics paint another picture, being an adult...SUCKS.
​
​
​
​
​
​
​
​
​
​
Track #2 As A Child
​
​
​
​
It's a co-write with Reel Big Fish original member Matt Appleton, who also played horns on one of my favorite of the "New Breed of Power Pop" band's I Don't Know How But They Found Me songs Social Climb and Do It All The Time. As I said, Stefanie knows how to cast an album.
Peter Pan's Wendy, saying what every adult has said at one point
​
The Last Kiss is a collaboration with The Cautions, solo double EP, Power Pop multi-instrumentalist, modern day genius Eric Barao. It's almost unfair for me to write accolades about Eric Barao as he's quickly become one of my nearest and dearest friends over the last couple of years.
​
Eric Barao is in the same stratosphere as Jon Brion, they play multiple instruments with ferocity, they have a penchant for mellifluous melody and make everything they touch sound better.
Track #3 The Last Kiss
​
​
​
​
​
​
The Last Kiss is a hard track to discuss because it refuses to be pinned down. It starts like a lost track from America's View From The Ground era, but then it quickly goes into a song that has all the qualities of being from an album Soundtrack like The Fabulous Baker Boys, The Bodyguard or the television show Smash.
​
Eric Barao has opened up his music toolbox, which I'm positive includes appliances as well as pots and pans and added all kinds of magical, musical flourishes. He's like a Mr. Magorium, except it's Mr. Barao's Magical Embarcadero!
It's like Mr. Magorium's Wonder Emporium...with music
The song starts out in the forest and you hear the twinkling of keys, with sweet bells and touches of xylophone bones, until it builds with a crescendo of strings until the first lyric hits you backed with a thunderous, Abbey Road processed drum beat. I felt like Darth Vader, thinking "I sense something, a presence I have not felt since..." But for me it was "I sense something, a sound I have not heard since the early releases of Michael Penn and Aimee Mann. A heavy processed, industrial-sounding drum beat..."
A sense something...a producer trained in the ways of Jon Brion
One of the things I like best about a Jon Brion song is that there's layers, sounds that you don't hear upon first listen. Jon uses his warehouse of worldly, oddball instruments to trickle in sounds like "little gifts" to the listener. His songs are the perfect songs to take to a desert island because you'd continually be hearing new things every time you played them.
​
This song is like that, full of little sound gifts, like little kisses on the cheek. But, this song isn't about Cinderella, it's not a happy fairytale full of love and romance. The lyrics allude to something else going on, possibly the current state of the world, this pandemic.
​
Stopped counting the days
Trapped in a garden maze
Hazy, yet wide awake I cry out loud
To somewhere up in the clouds
It's where you live now
Help me find a way out
We kept our distance
When we started to feel a chill
And suddenly a single kiss could kill
From GifGifMagazine Anime
My favorite part of The Last Kiss is how the song takes you from a cacophony of sounds, these weird little parts from a musical sound blender, that somehow seamlessly fuse into a Las Vegas level, cabaret show of polished music by the time the chorus hits your ears.
​
It's accomplished through an experienced mix of Eric Barao's production skills and the power of Stefanie Drexler's gorgeous voice. She has a voice that raises the bar, a voice that makes things sound professional, high quality no matter what she sings.
I'm so thankful American Idol hasn't gotten their muddy hands on this one.
Track #4 Take Care Out There
Track # 4 Take Care Out There continues with the pandemic theme.
​
Streets deserted but I can hear a voice
Singing songs of love and sacrifice
It may be a blessing in disguise
If we're guided home by hearts not minds
​
Like most of Dear Stella's lyrics, Take Care Out There is full of hope. It's a song about keeping the fire lit, about finding things when other things have been lost. Stefanie is an optimist. Take Care Out There contains my favorite line from the album,
​
When something has been lost
Here among the wreckage
Are beautiful diamonds in the dust
​
In my opinion, Beautiful Diamonds In The Dust would've made a great album title too, but it lacks her favorite word, Time.
From this point, the album really veers away from Power Pop into, well Pop. Like really poppy pop, happy pop, mainstream pop. The kind of pop you'd find on a made for Hollywood small-time girl makes it big, or even a Disney Soundtrack. That's not a bad thing, it's just not, necessarily, Power Pop.
​
Take Track #5 What's The Meaning for example
​
​
Track #5 What's The Meaning
Back when I worked in the film industry, What's The Meaning is the type of slick song that would've made producers drool when building their movie soundtracks for their next modern day, Judy Garland movie, you know the kind where small-town girl makes good. The kind of film that you'd see Katherine Heigl helm, you know a rom-com, a date movie, or dare I say...
It's a good song, I just hope you have a good dentist because What's The Meaning is like pouring maple syrup on a bowl of kid's cereal. Kai Danzberg brings his well-crafted production talent to the song, as well as being "Creatively Curated," by The Merrymaker's David Myrh. (Whatever "creative curation" means?!?)
​
And finally, the closing Track #6 Brighton Beach has all the vocal and sonic qualities of being left off of Disney's Frozen 2 sequel.
​
Track #6 Brighton Beach (As imagined as a Disney video)
Frozen reimagined as a Dear Stella song (Absolutely no rights to this footage!)
This last track, which is extremely Disney-sounding, was completely done by Stefanie Drexler, in her home studio. Calling it Disney is not an insult, not at all. I love Disney, I love The Little Mermaid, I love all that stuff. So to say this song could be on the soundtrack to one of those movies, and it was created in Stefanie's home studio is AMAZING! Is it Power Pop, nope. This is the stuff that pure POP dreams are made of.
I think that this is a must-have EP for 2020. If you're looking for pure Power Pop, it's not. But the songs are sweet like molasses, the songwriting is tight and don't be surprised if any of these songs grow on you, even after the first listen. The opening opus by Stefanie Drexler and genius Bleu is worth the price of the album even if you didn't get the 5 other songs, but then you get that masterpiece by Drexler & Eric Barao and that Kai Danzberg collaboration. What are you waiting for, another time change? Regardless of where you are in the world, East Coast, West Coast, PST, EST or Central European Standard Time, you'll all agree on this TIME ZONE! It's a hit!